✴︎ West Coast Nature ✴︎
Sound of the waves, sweet scents of the forest, unforgettable sunset coastline. This is where land, fresh water and the sea are integrated to form unique habitats and lush forests.
This collection is dedicated to our precious home, West Coast Nature.🌿
∞Love,
Dancing Leaf
SHOP NOW
Collections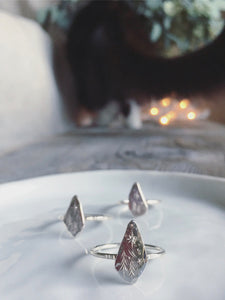 Forest
Forest inspired・Trees, Leaves, Birds & Animals
Shop Now
Love
Heart Shaped Jewellery・Hand engraved roses・New & Recycled silver
SHOP NOW
Gemstone Jewellery
Natural gemstone ・Truly One Of A Kind jewellery collection
Shop Now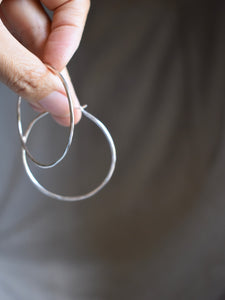 Geometric Jewellery
Hand shaped Geometric Necklace・Earrings・Rings in Silver, Brass & Copper
Shop Now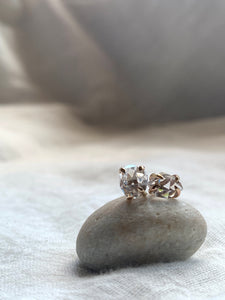 Solitaire Jewellery
Herkimer Diamond, Pearls & Pebbles. 
Shop Now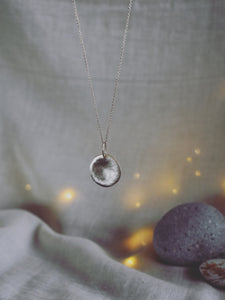 Minimal
Simple style for everyday wear
Shop Now
Botanical Prints
Botanical prints with the language of flowers from the West Coast
SHOP NOW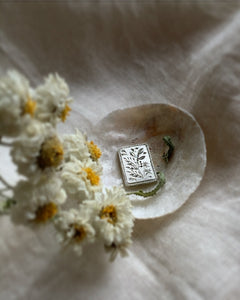 Botanical Jewellery
Hand-engraved Wild Plants & Wildflower
SHOP NOW
Organic
Embossed leaf design on recycled silver・Nature's intericate lacework jewellery
SHOP NOW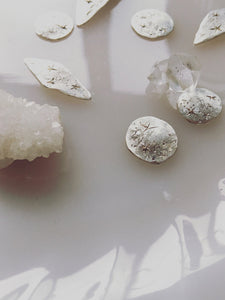 Stardust
Hand engraved and textured・Celestial Jewellery 
Shop Now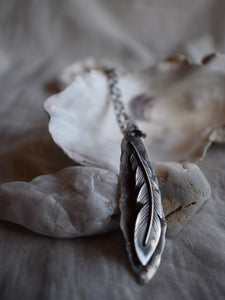 Feathers & Unisex Jewellery
Each feather is crafted by hand and they are all perfectly imperfect
Shop Now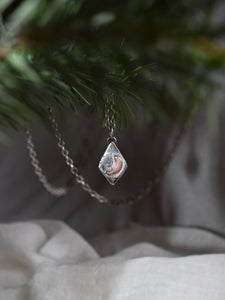 Forest Spirit
Copper Moon, Old-growth Forest and Forest Spirits・Hand engraved mystical designs
SHOP NOW
Delicate Jewellery
Nature Inspired・Jewellery from the Woodlands・Truly One Of A Kind 
Shop Now
Lace Earrings
Light weight lace earrings・Hand dyed in small batches
Shop Now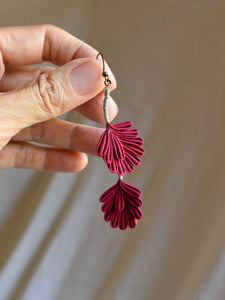 Fabric Earrings
Folded Fabric Earrings made with colourful cotton and silk. Some earrings are with Heirloom Kimono fabrics which were passed down from my family in Japan.
"hanakotoba" The language of flowers
Absolutely phenomenal piece of art. Wore it last night and got loads of compliments right from the start. The craftsmanship is absolutely wonderful and the designs are just charming. Will absolutely shop here again.

L. C.
This shop is a sure place to buy a gift. The shipping was fast and the packaging was a surprise to open. The earrings are beautifully done and look gorgeous! If you want to treat yourself, or a friend, with a marvellous gift, here is the place to shop. Thank you Noriko!

F. W.
Noriko is a very talented artist, and her pieces are very well made. I have bought several pieces from her and each time, they have exceeded my expectations. Her work is so lovely and inspired! I would recommend her work to anyone who loves quality and beauty.

J. T.
About the maker
Noriko grew up in Japan and was educated at a European-style school. Her father is a traditional Japanese landscaper and her mother also instilled a love of nature, beading and jewellery, at an early age. She is most influenced by the wild flowers and forests of the Pacific Northwest as well as the Japanese artistic aesthetic and attention to detail. Noriko's work has softness and strength, qualities she sees in both nature and women. She strives to bring joy and to craft pieces that reflect the true nature of the wearer. 
"It is my greatest wish that those wearing my work will feel the gentle wind that I felt in the forest, find joy and happiness reflected in the materials I use and in the natural surroundings that inspires me".
Currently, Noriko lives in Vancouver, Canada with her partner and her most beloved two cats.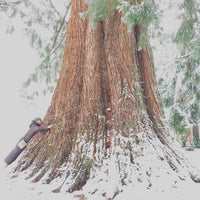 Upcoming markets
Winter 2023
Granville Island Popup // November 20th~26th // 10am-6pm Granville Island, Net Loft
Krampus Market // November 1st 6pm-10pm, 2nd 11am-6pm & 3rd 11am-4pm // 1345 Clark Drive, Vancouver
Make it! Vanvouver // December 7th-10th // PNE Forum